LIMITED TIME OFFER - WE'LL PAY YOUR SHIPPING WORLDWIDE 🌎
Long Life & 85% Energy Saving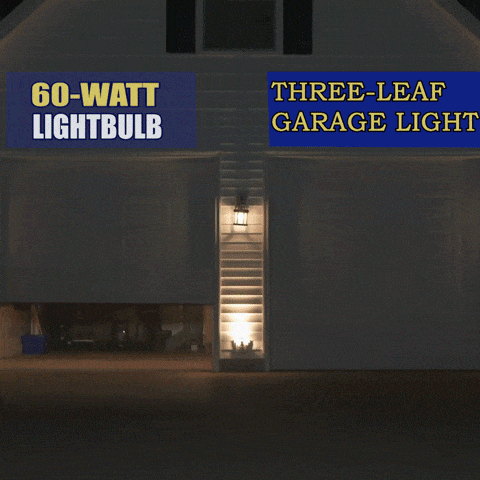 Deformable Design:Three aluminum LED panel heads can be adjusted, each light head can be folded up to 90°. The maximum coverage angle can reach 360°, This will make the light cover a wide area.The lighting is adjustable so that you can angle the LEDs to shine where you want them.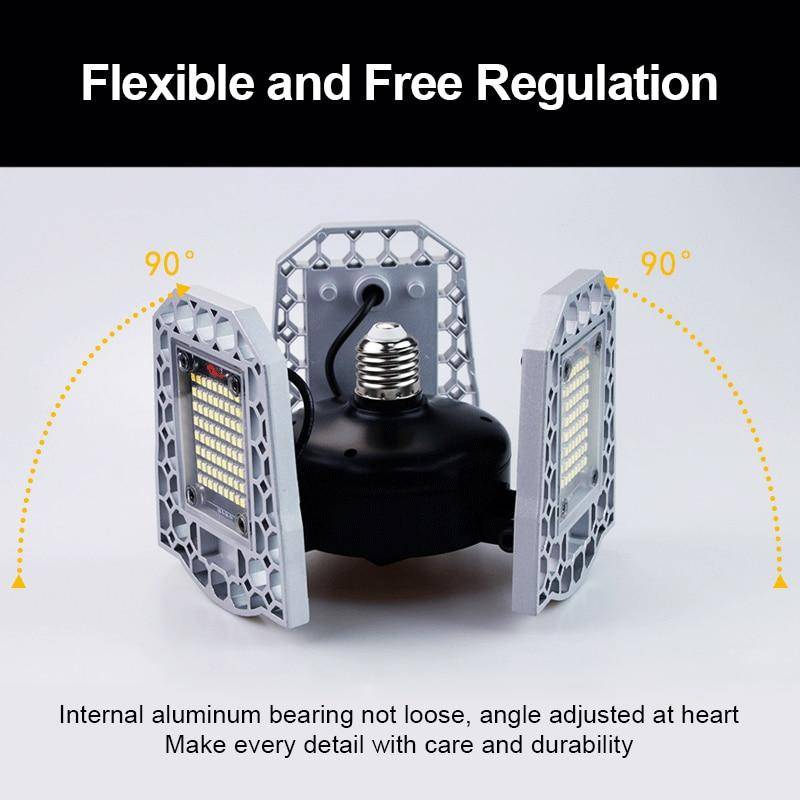 Super Bright:100W, 9600Lumens, 6000K Cold light, no dark areas, ghosting or glare. LightOn3 throws out an amazing amount of light, unique wide-angle design, bring best lighted area. High lumens output makes this garage led light perfect for garage, warehouse, basement, barn, office, station, Attic, workshop, etc.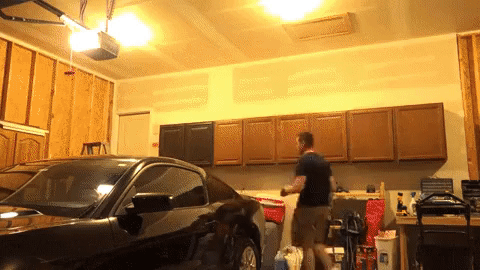 Easy To Install:LightOn3 is easy to Install, no tools required, no wiring, just screw it into a normal lamp receptacle. However, this garage work light brighter than a light bulb.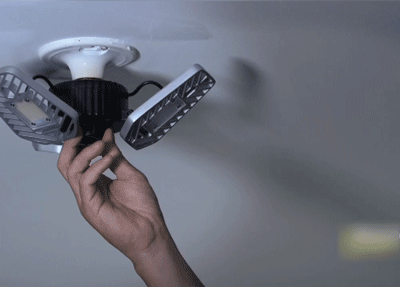 Detector Aids With Safety:The motion detector that's built into each LightOn3 will aid with the safety of you and others around your home in various situations. Aside from lighting your way as you approach your light on foot, the light will detect the motion of vehicles as they approach. Therefore, you'll be able to see super-clearly as you enter your garage on wheels at night. If you hang one of these lights directly outside your home, it'll also detect the movement of potential intruders, including animals that may do some damage to your lawn.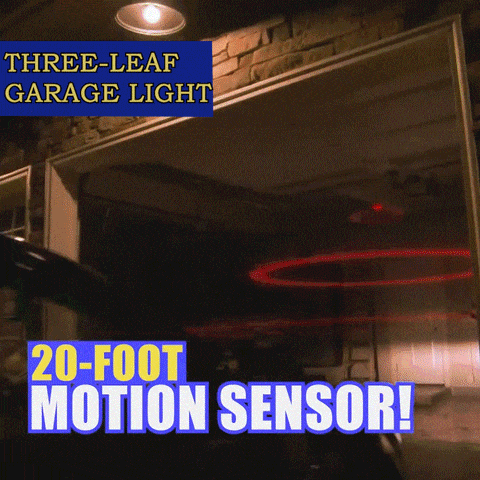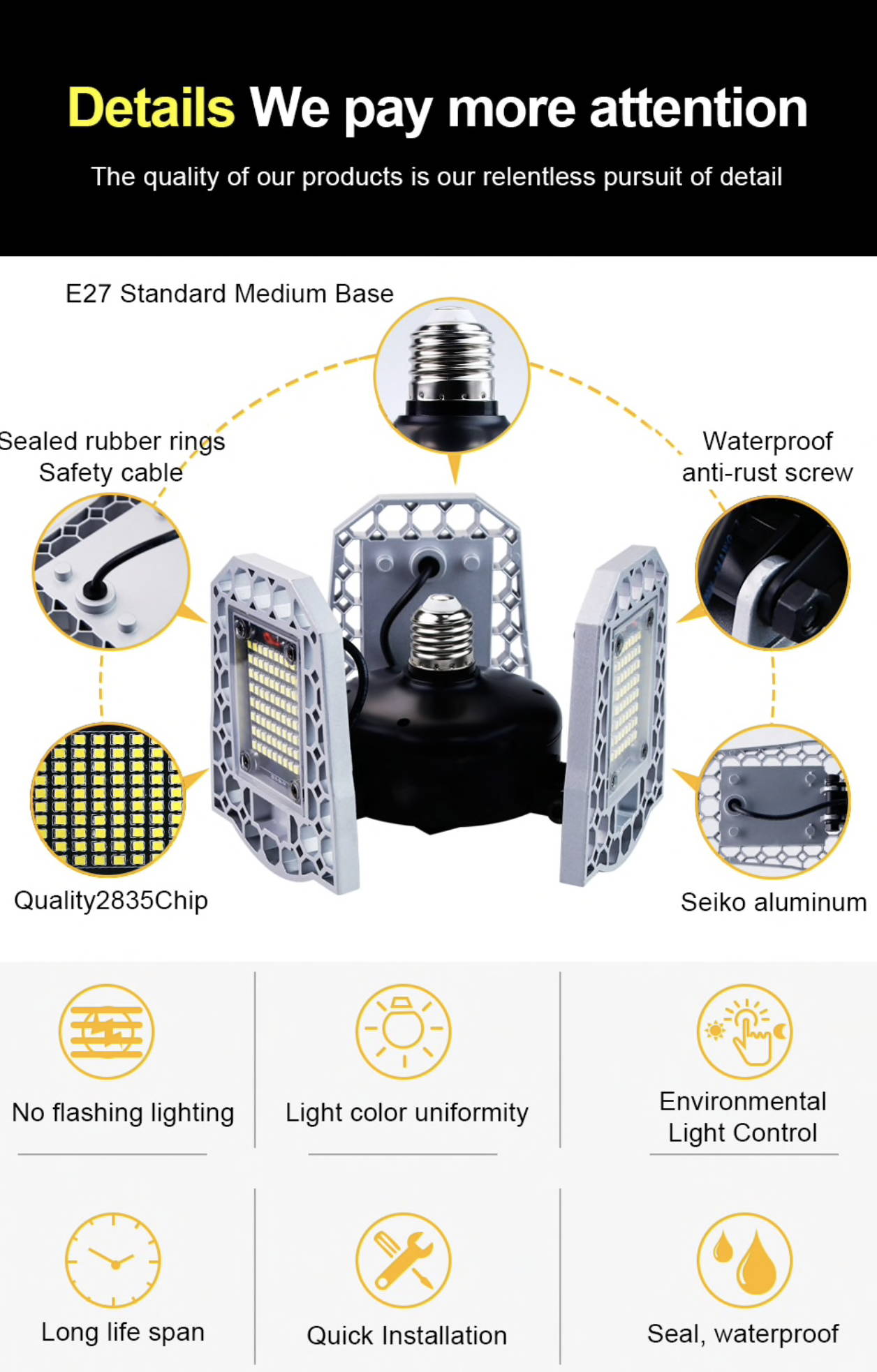 Contact us 24 hours a day, 7 days a week
Do you ship internationally?

Yes, we ship worldwide. Free for limited time!
How do I track my package?

You can check the status of your order at any time by going to the following link: Order Status. You can also reach out to our customer support desk at support@lightonmatic.com to ask questions anytime.

How long does it take for an order to arrive?

Once shipped, your order will arrive within 6 to 12 days for United States, Canada, Australia and United Kingdom, other countries can take 25 to 35 days, depending on how fast customs clearances takes place and due to having multiple warehouses overseas. You'll receive an email confirmation once your order has been shipped. Feel free to email us to check your order status. We're happy to help.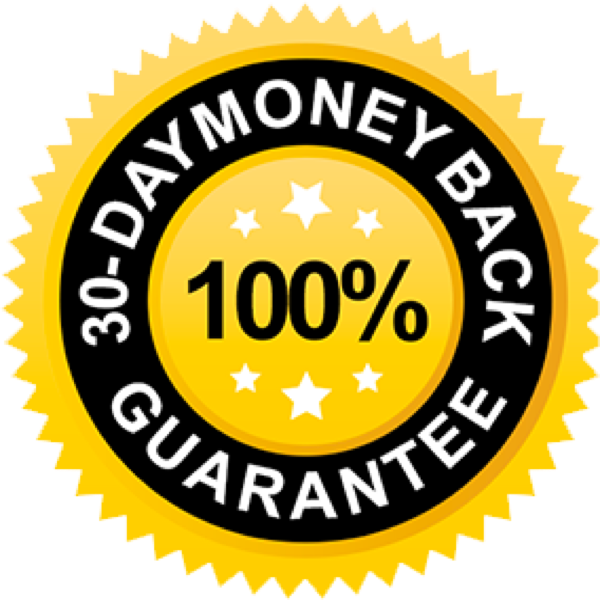 We're confident we design and sell the very best illumination products, and we want you to share our confidence! That's why we back every sale with a 30-day money back guarantee.
If you don't like the product, if it just doesn't work for you, return it. Within 30 days of receipt, products purchased from us may be returned for any reason. (We don't refund shipping costs unless items are defective).